The National Pest Management Association (NPMA), a non-profit organization with nearly 5,000 members from around the world, was established in 1933 to support the pest management industry's commitment to the protection of public health, food and property. This commitment is reflected both in the continuing education of pest management professionals and the dissemination of timely information to homeowners and businesses.
NPMA exists to positively impact the businesses and livelihoods of those in the pest management community each and every day. Headquartered in Fairfax, Va., just outside of Washington, D.C., the association today is guided by the vision of knowledgeable industry professionals who serve on NPMA's Board of Directors.
The organization's professional staff addresses the technical, governmental, educational, business, and networking needs of its members.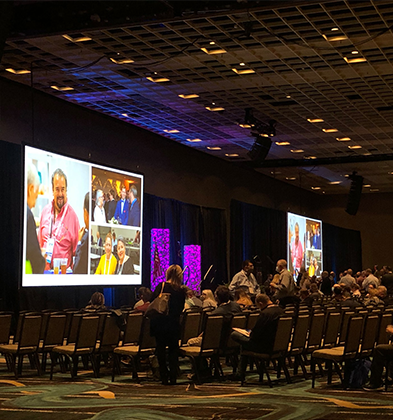 4 BASIC GOALS
Why Choose Us?
CONNECTIONS
A growing number of consumers are actively seeking protection of their residences and businesses with pest management professionals.


MEMBERS
An increasing number of pest management companies are using NPMA benefits to improve the quality of their businesses.



LEADERSHIP
NPMA and pest management professionals are the trusted source for protecting people, structures and land from pest-related health threats.
REGULATORS
NPMA is increasing its influence in the development of balanced and proactive legislation and regulations.



Our Mission
NPMA supports members in being professional, knowledgeable, and profitable through education, industry leadership, public policy advocacy, and growth of the market.
Our Vision
Every household and business is protected by professional pest management services.
Who We Are
NPMA proudly serves nearly 5,000 company members and their employees and works daily to further their collective mission of protecting public health, food and property from the diseases and dangers of pests.
BENEFITS
world-class education
100%
Developing best practices
100%